Celebrating 200 years of Medina Sandstone was the topic for the 2023 John Ryan Scholarship. The John Ryan School of Historical Excellence Scholarship is an annual award given to a deserving Medina High School senior who has enrolled in an exclusive program called the John Ryan School. The program was named after John Ryan who was the owner and first person to start a quarry in Medina in 1837 – naming his product Medina Sandstone.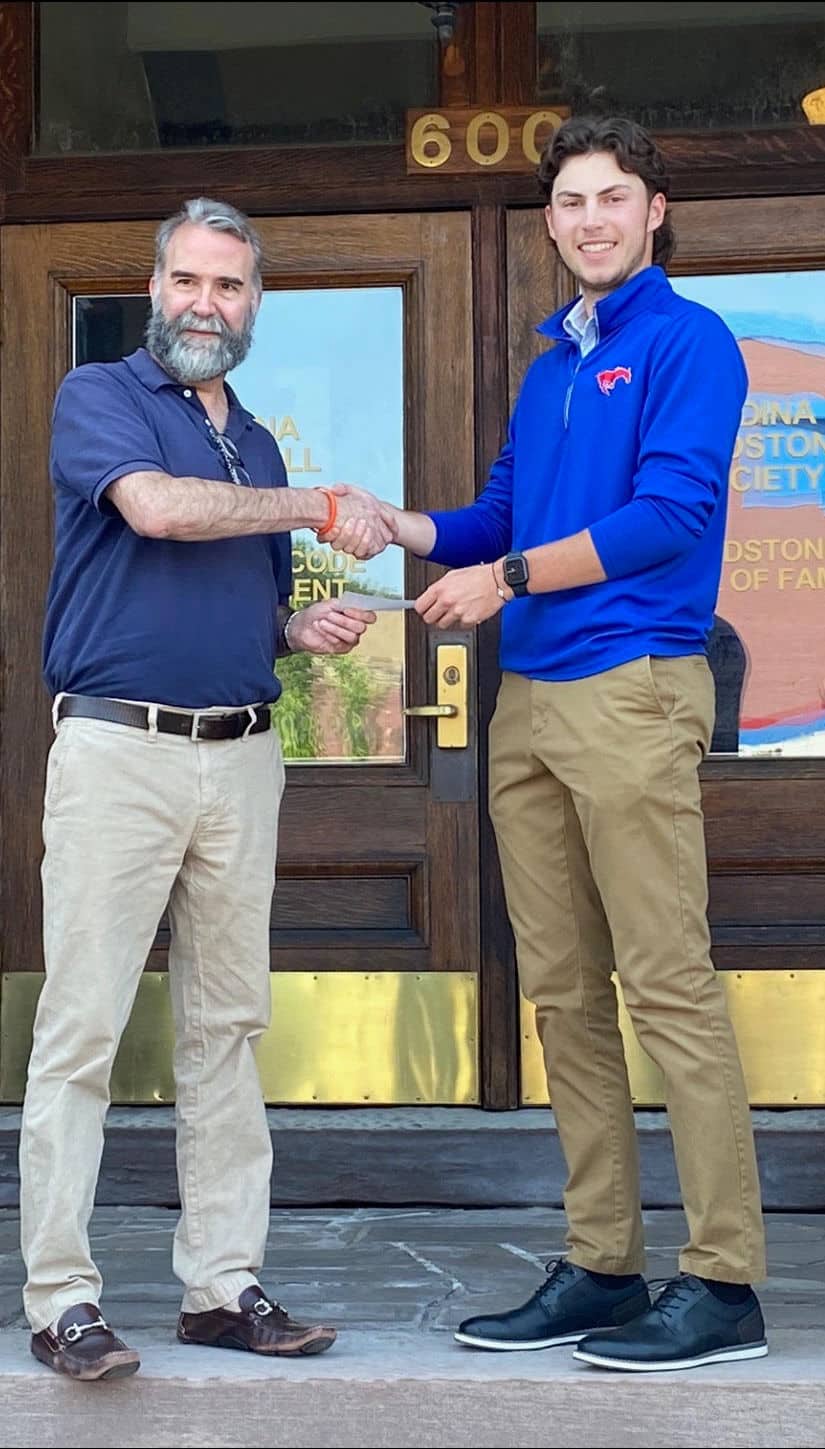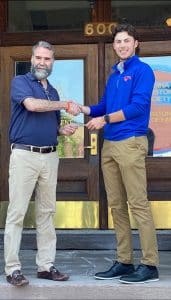 This year's winner of the $1000 scholarship was Aiden Paul, son of Mike and Julie Paul of Medina, NY. Paul's essay and Powerpoint presentation that won him the prize was entitled – "What is Medina Sandstone". Paul will be attending Niagara County Community College in the fall majoring in business. He also will be playing baseball while attending NCCC.
The 2023 John Ryan Scholarship Committee members that helped to choose the winning essay were Kathy Bogan, Matt Holland, Rob Klino, Craig Touhey and Mary Zangerle.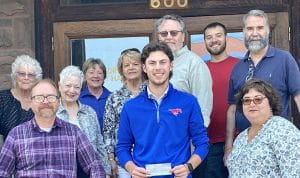 The award ceremony took place on June 20, 2023 in Medina City Hall in the Sandstone Hall of Fame. Todd Bensley and Margaret Martin attended the ceremony representing the Medina High School History Department and Marguerite Sherman, Deputy Mayor was also in attendance representing the Village of Medina. A reception immediately followed the ceremony and was hosted by the Medina Sandstone Society's Event Committee.
The John Ryan School was started in 2015 and has awarded over $8000 in scholarships. The purpose of the John Ryan School of Historical Excellence is to bolster and instill in the minds of Medina's youth a heighten pride in our local community.