On October 20, 2022 three new structures were added to the Hall of Fame.
More details in the 2022 Hall of Fame Brochure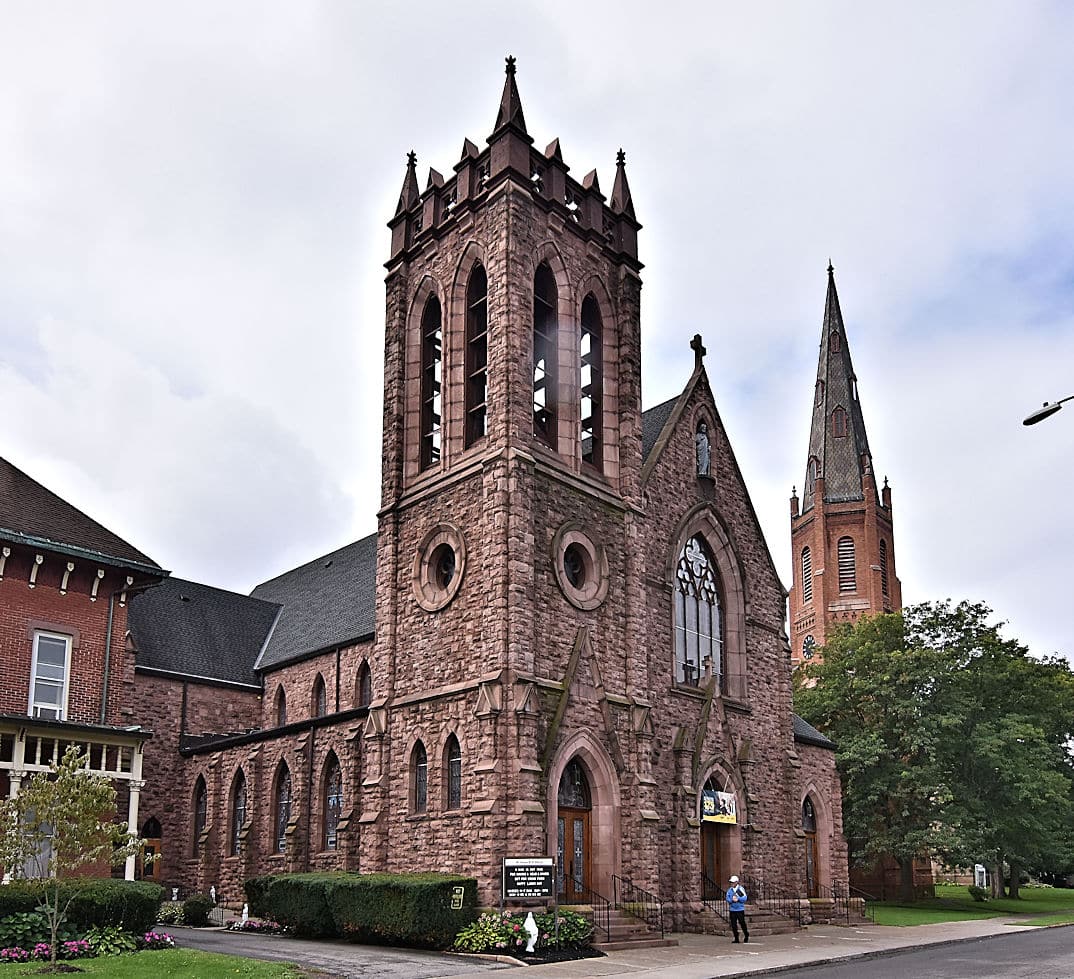 The present church, which is of Gothic Revival architecture, was built of locally quarried Medina Sandstone and dedicated on September 1, 1897. St. Joseph's School and Lyceum was dedicated on December 14, 1905. In 1920 property was purchased for a new cemetery, where a beautiful Chapel, designed by Pasquale DiLaura, was erected, also of Medina Sandstone.

---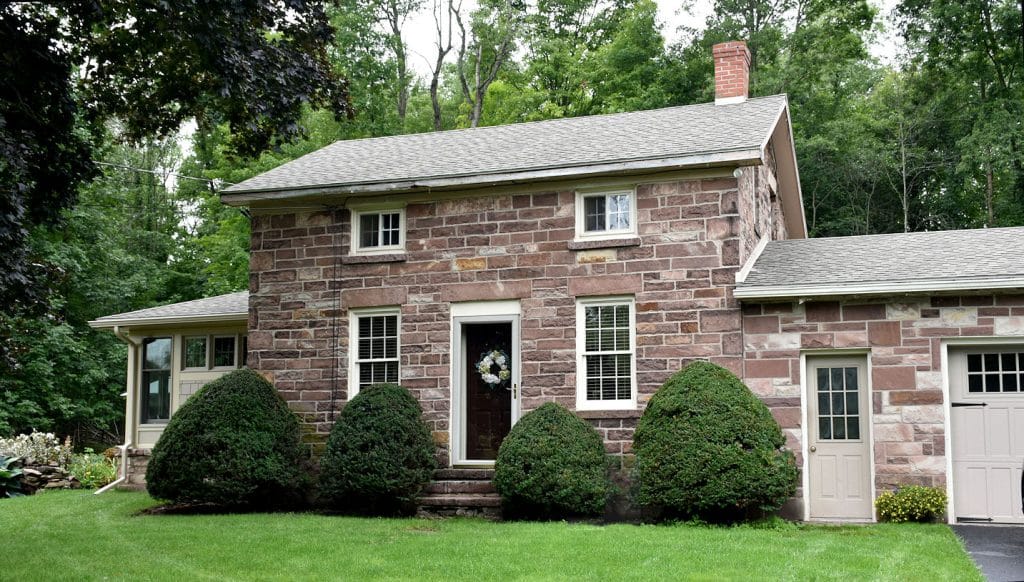 The Ryan Quarry home at 4160 South Holley Road in the Town of Clarendon is unique in all of Orleans County. It is the only surviving Medina Sandstone building that was part of a quarry operation. Built in 1863 this home is owned and has been lovingly restored by Robert and Maureen Christian.
---
This is the only spot on the Erie Canal where cars drive under the historic waterway (and often sound their horns when in the tunnel).
---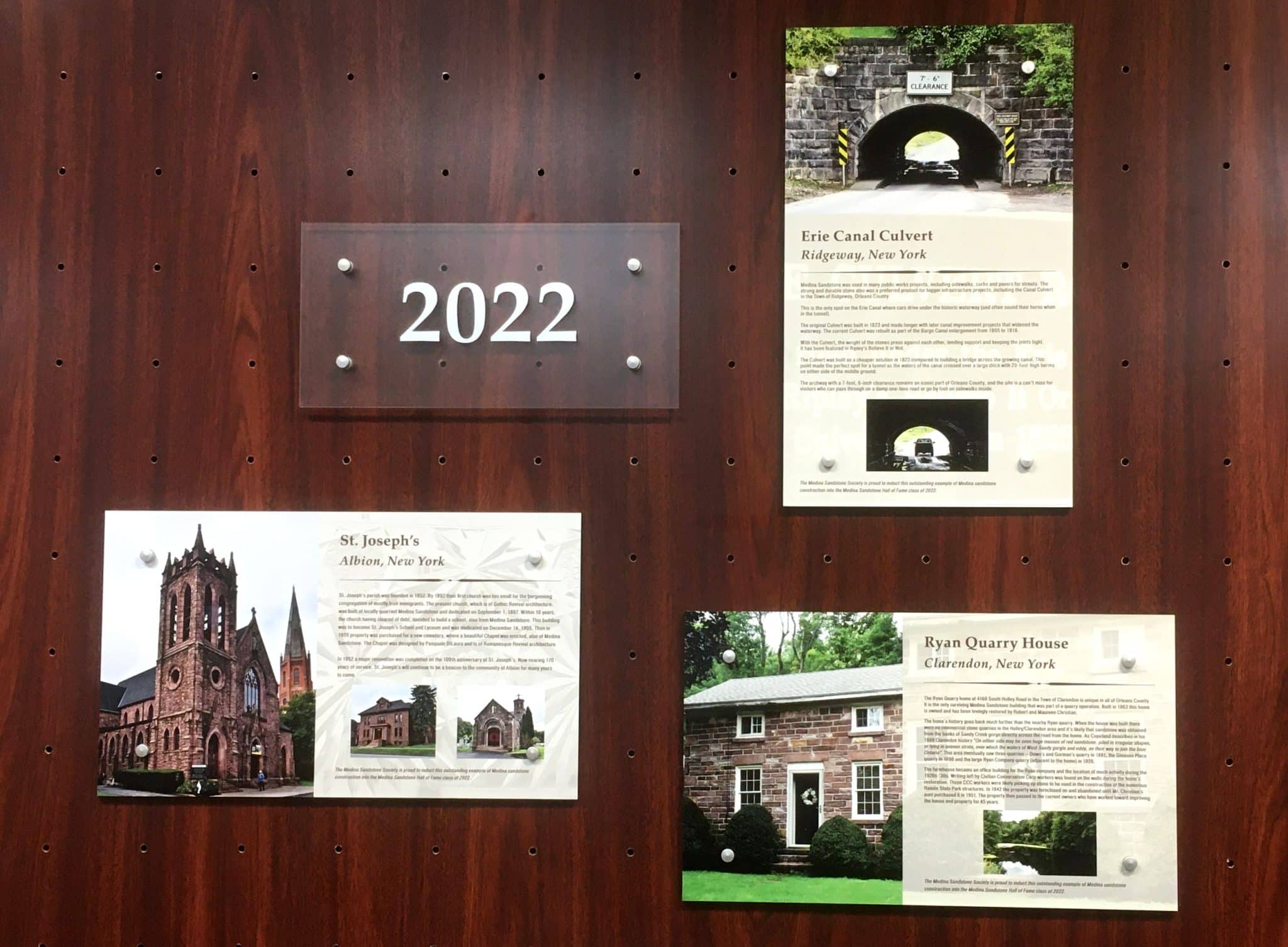 Hall of Fame plaques in Medina City Hall